Eagle's Splendour - March - April 2014 - Detailed view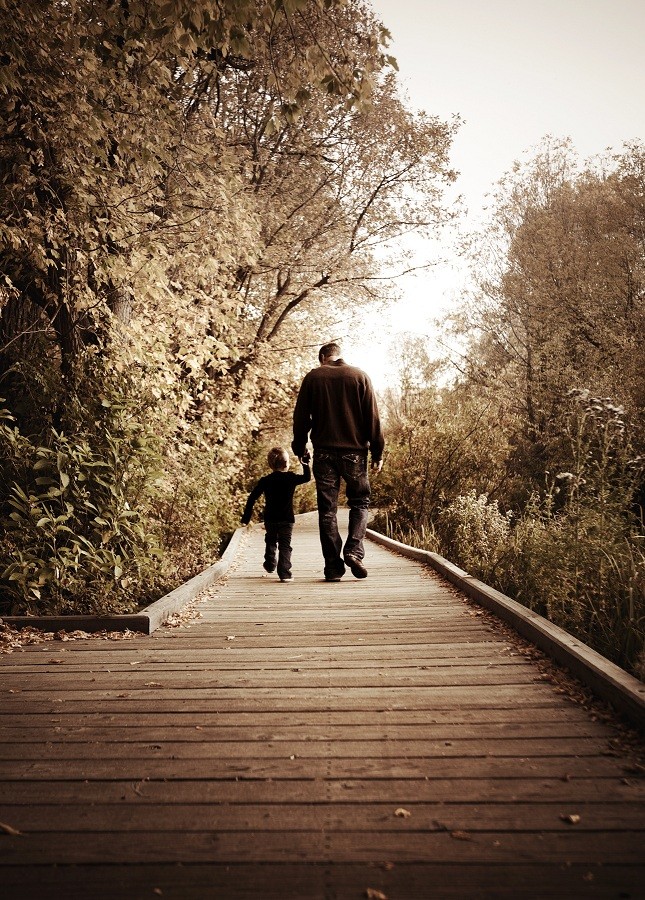 Father's tender love and care
            "As birds flying, so will the Lord of hosts defend Jerusalem; defending he will also deliver it; and passing over, he will preserve it "- Isa 31:5

We feel from this beautiful verse, the tender love and care of both father and mother in our heavenly Father. Like flying birds, the Lord himself will rescue His people from the enemy. The only help Jerusalem (God's people) needs is God himself. The Lord spoke to Israelites in
wilderness, 'You have seen what I did unto the Egyptians, and how I bore you on eagles' wings and brought unto
myself' (see Exo 19:4).The Lord loves His children with such a great love as a Father.The Lord says in Deu 1:31, ' And in the wilderness, where you have seen how that the Lord your God bore you, as a man does bear his son, in all the way that you went, until you come into this place'. Moreover, in His love and in His pity He redeemed them; and carried them all the days of old (see Isa 63:9). And God was ready to gather Jerusalem as a hen gathers her chickens under her wings (Mat. 23:37, Lu. 13:34). How good is our Father God and how great is His love towards His people. Like a father bears his child and a mother protects her child, the Lord loves, cares and protects us. Now, we will meditate upon Isa 31:5 in three titles.
The Lord who defends
            Just as birds hovering over their young ones to protect them, with such compassion and affection the Lord of hosts defends His people. The Psalmist says in Psa 46:7, 11, ' The Lord of hosts is with us; the God of Jacob is our refuge' and in Psa 20:1, 'The Lord hears you in the day of trouble; the name of the God of Jacob defends you'. Our God is the one who defends and cares for us and always with us and He is our refuge. He sends us help from the sanctuary and sets us up on high and protects us. No harm will come near us. David said in Psa 18:18, 'They confronted me in the day of my calamity: but the Lord was my stay'. When we read the life history of David from the Bible, we can realize the path he went along and how God defended him in all his ways. Eventhough he was a King, God alone was his only help.
Moreover in the story of Ruth, Boaz said unto her, 'The Lord recompense your work, and a full reward be given you of the Lord God of Israel, under whose wings you have come to trust' (see Ruth 2:12). He will never forsake those who have come to Him rather protect them under the shadow of His wings and bless them. In Psa 91:4 we read, 'He shall cover you with His feathers, and under His wings shall you trust: His truth shall be your shield and buckler'. See, how our 
heavenly Father takes care of those who are seeking His presence.
Furthermore, we read about King Hezekiah in the Old Testament that when he was sick unto death, he prayed and wept bitterly before the Lord. He listened to his cry and healed him of his sickness and added fifteen more years unto his days. And in this context the Lord said, ' I will defend this city for my own sake, and for my servant David's sake'
(II Kin. 20:6, 19:34; Isa 38:6, 37:35). In this way, the Lord
defends those who are saved and often seeking His face. He loves them and guides them in all their ways.
The Lord who delivers
            God has relieved us from our sinful nature and the power of darkness upon us according to His words, ' If the son therefore shall make you free, you shall be free indeed' (see Jn 8:36) and  ' The Father has delivered us from the power of darkness, and has translated us into the kingdom of His dear son'(See Col 1:13).At times of trials and temptations, the Lord comes to protect us and deliver us from all evil. The Lord is our deliverer and He is our very present help in trouble. I Cor 10:13 reads,  'There has no temptation taken you but such as is common to man: but God is faithful, who will not suffer you to be tempted above that you are able; but will with the temptation also make a way to escape, that you may be able to bear it'. He is able to deliver us from all types of problems and sufferings.
The Lord says in Psa 91:15, '... I will be with him in trouble; I will deliver him and honour him' and moreover in Psa 18:19, 'He brought me forth also into a large place; he delivered me, because he delighted in me'. Moreover, David faced a lot of problems and dangers throughout his life. But in all these, God alone delivered him that we read in the old Testament. At one place, when David was conversing with Jonathan, He said, '... there is but a step between me and death'. How painful the path might be! The Lord chose David His servant and took him from the sheepfolds: from tending the sheep that had their young. He brought him to be the shepherd of Jacob His people, and Israel His inheritance. And He delivered him from the hands of his enemies.
Furthermore, in Daniel's life, the Lord was able to deliver him from the lions as told by the king (Dan.6:1-28). Dan.6:23 reads, '... no manner of harm was found upon him, because he believed in his God'. Yes my beloved in Christ, when we trust Him wholeheartedly, He is able to deliver us from all dangers whatever the situation may be.The Apostle Paul says in Rom 8:31, '... If God is for us, who can be against us?'. So, we need not worry about anything because He is always with us. Therefore go forward and do according to His will.
The Lord who preserves
            Our Lord is the one who preserves us like a flying bird over its young ones. We know how He delivers the
Israelites from the hands of the Egyptians and preserves them in the wilderness and also covers them with cloud at day and fire at night. Moreover, when the Lord slew all the first born of the Egyptians, He preserved the houses of all the
Israelites (see Exo 12:12,23&27), that event is referred in the Bible as 'Passover'. In remembering what God had done to the Egyptians, still now the Israelites are observing this
'Passover'. In the verse we are meditating, it reads,'....passing over, he will preserve it'. It means, at the very moment we want His help, he will pass over and preserve us from theadversaries that will come in our ways.
The Psalmist says in Psa 91:11, 'For He shall give His angles change over you, to keep you in all your ways' and in Psa 57:1, '...yea, in the shadow of thy wings will I make my refuge, until these calamities have passed'. And in I Chro 18:13, '....the Lord preserved David wherever he went'. The Lord of David who protected and preserved him in all his ways, is Our God the Father. If we submit all our ways and desires before Him, He will perform miracles to preserve us.  
God had chosen Joseph when he was a small boy and gave him dreams that were to be fulfilled in his life. The path he went before attaining the dreams was very difficult. But the hand of the Lord was with him in all his problems and hardships. God was right there with him and delivered him of his troubles and preserved him continually till he
received the promises of God and even after this till his end
( Psa 105:17-20, Genesis Chapters 39-41). Most of the times, we too suffer and do not know what to do? But the Lord says in Psa 91:14,'....I will set him on high because he has known my name'.
Dearly beloved in Christ, God has a purpose in each of our lives. The one who called us for eternity is faithful till the end. I do not know your present crisis and situations and the problems you are facing but the one who created you knows everything and He said in Isa 49:16, 'Behold, I have engraved you upon the palms of my hands; your walls are continually before me'. He will defend you, deliver you and preserve you till eternity. God bless you! Amen.
- R.Sophia Porchelvi
Click to Expand or Collapse
---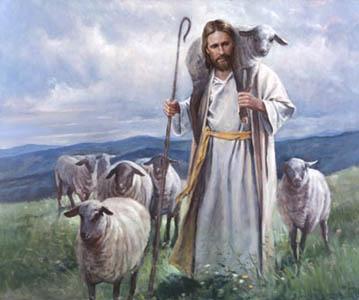 The Lord is my Shepherd - A Psalm of David
"1 The Lord is my shepherd; I shall not want.
2 He makes me to lie down in green pastures:  he leads me beside the still waters.
3 He restores my soul: he leads me in the paths of righteousness for his name's sake.
4 Yea, though I walk through the valley of the shadow of death, I will fear no evil: for you are with me; your rod and your staff they comfort me.
5 You prepare a table before me in the presence of my enemies: you anoint my head with oil; my cup runs over.
6 Surely goodness and mercy shall follow me all the days of my life: and I will dwell in the house of the LORD forever.'' - Psalms 23.
This is a most Blessed Psalm in Bible. Here, the Lord is known to us as a shepherd. Therefore, we shall lack nothing. As written in Psa.34:10, even the young lions do lack and suffer hunger but they that seek the Lord shall not lack any good thing. The Lord is our provider.
As a shepherd looks after his sheep, the Lord feeds, guides and protects His people. He preserves our spirit (v.5),soul (v.3) and body (v.2). He makes us to lie down in fresh tender and leads us towards restful waters. This
actually means He satisfies the soul and gives rest and peace. He refreshes and restores our soul and made us upright for His name's sake. The psalmist also says in Psa.138:3, 'He strengthened me with strength in my soul'. Moreover, we see in Isa 40:29, the Lord gives power to the faint and in Isa 40:31, the Lord shall renew their strength. The Lord is
healing and reviving the souls of the broken hearted. And the Lord would anoint the heads of His people with fresh oil, which symbolizes the Holy Spirit. He fits them to engage more freely in His service and runs in the way. He directs in
Heavenly fellowship with Him. David said in verse 4 that though I walked through the valley of  the shadow of death, I will fear no evil and he also said in Psal 91:10 that no evil should befall me. How great was his confidence on God?
He will never let His people to the desires of their enemies and never let their enemies have victory over them, instead he prepares a table before them in the presence of their enemies. Such a victorious God is the God of Israelities, our shepherd Father. So, we need not worry about anything. The Lord of hosts is with us; the God of Jacob is our refuge. Goodness and mercy shall follow all the days of our lives and we will dwell in the House of the Lord forever. Halleluiah! 
- Priscilla Jarve
Click to Expand or Collapse
---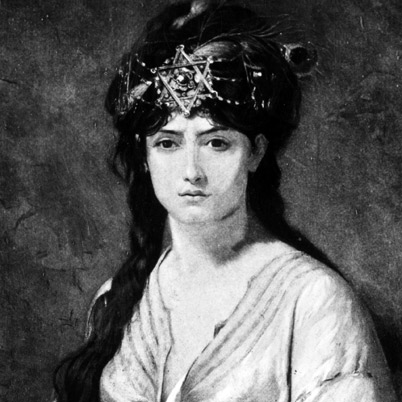 Good qualities of Queen Esther
Greetings to you in the most precious name of our beloved Lord Jesus Christ!. I am immensely pleased to write to you continuously about the good qualities of God's chosen people through this magazine. First of all, I would like to share the good qualities of Queen Esther with you.
1. Obedience (Est.2:5-20)
            Esther was a beautiful and lovely Jewish girl and she was an orphan too. She was brought up by Mordecai, her cousin, who took her as his own daughter when she lost her parents. Even after she had become a Queen, she was very obedient as before [Est. 2:20]. Moreover, she never revealed her nationality and her kindred as instructed by Mordecai[see Est.2:10]. Now a days, obedience is becoming a forgotten virtue. Most children of today's world are not obedient to their parents, teachers, elders and even to God. The Bible says in Eph. 6:1-3, `Children, obey your parents in the Lord: for this is right. Honour your father and mother; which is the first commandment with promise; That it may be well with you, and you may live long on the earth' and it was written in Col 3:20, 'Children, obey your parents in all things: for this is well pleasing unto the Lord. We read in Luk.2:51, Jesus was obedient to his parents when He lived in this world. Dearly beloved readers, if we want to be blessed by the Lord, it is very essential to be obedient to God and others.
2. Compassion (Est. 4:1-14)
            Esther was exceedingly grieved when she came to know that there was great mourning among the Jews, and fastings, and weeping, and wailing; and many lay in sackcloth and ashes; and Mordecai tore his cloths, and put on sackcloth with ashes and cried with a loud and a bitter cry; and came even before the King's gate(Est.4:1-3), because of the            Esther was exceedingly grieved when she came to know that there was great mourning among the Jews, and fastings, and weeping, and wailing; and many lay in sackcloth and ashes; and Mordecai tore his cloths, and put on sackcloth with ashes and cried with a loud and a bitter cry; and came even before the King's gate(Est.4:1-3), because of the
proclamation that had been issued in Shushan, ordering the
destruction of the Jews [Est. 3:8-15]. Esther accepted Mordecai's decision of meeting the king to make supplication to him and plead with him for the lives of her people. In Shushan the citadel, if anyone goes to the inner courtyard and sees the king without being called shall be put to death; there is but one law for him, except to whom the king shall hold out the golden sceptre, that he may live. In spite of this Esther made a decision to save the lives of her people eventhough she had not been called to come in unto the king these thirty days. See, how great was her compassion on her people.
In the present scenerio, we could feel the lack of compassion around us. We are self-centered and don't have any concern for the people living nearby.  When Jesus lived in this world, He had great compassion for the people.
Moreover, Jesus, in His sermon on the mount said, `Blessed are the merciful: for they shall obtain mercy' [see Mat. 5:7] and Jesus says in Mat.12:7,`I desire mercy
(readiness to help, to spare, to forgive) rather than
sacrifice. The Bible says our Lord is the ''Lord of
Compassion'' (see Isa 30:18,54:10,55:7). We also will please God by leaving all our selfish desires and have great
compassion towards people who are really in need. God will definitely bless our lives with all thy blessings.
3. Patience (Est.4:15,16)
            One of the best qualities in Esther was her patience. Esther solved a great social issue by acting patiently and consistently. She gave a reply to Mordecai, 'Go, gather together all the Jews that are present in Shushan, and fast for me; and neither eat nor drink for three days, night or day:
I also and my maids will fast as you do and so will I go unto the king, though it is against the law(Est. 4:16). She seeked the presence of the Lord and waited patiently for His help
before doing a great commission. This helped her to attain a great success in her life. The Psalmist says in Psa 40:1, ' I waited patiently for the Lord, and He inclined unto me, and heard my cry'. In the fast moving world, people are not at all patient. Our God is always patient towards us (Psa 86:15,
Lu. 18:7). Patience is also a fruit of the spirit(Gal. 5:22). Dearly beloved in Christ, sit at His feet and get His counsel and do things according to His guidance and receive your blessings in His time. As in II Thes 3:5, 'May the Lord direct your hearts into the love of God and into the steadfastness and patience of Christ'. Amen.                      -Rest in the next issue.
R.Irene Hepzibah
Click to Expand or Collapse
---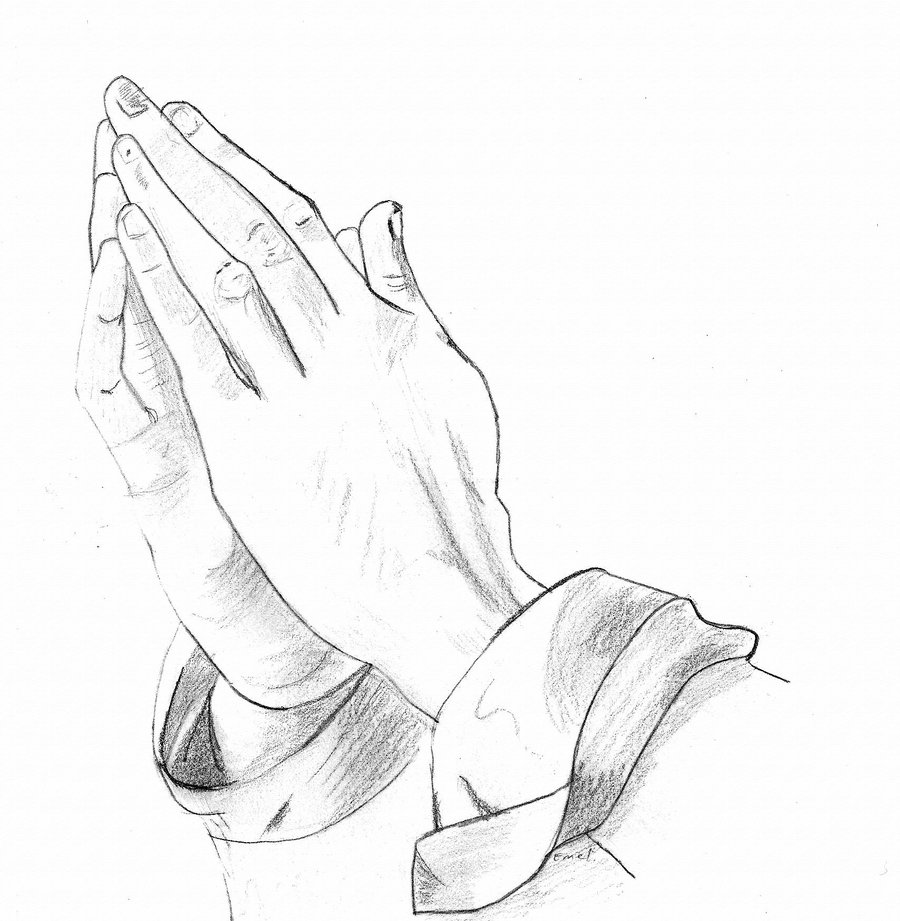 Prayer

Dear Brothers and Sisters in Christ! I greet you in the matchless name of our beloved Lord Jesus Christ. I want to write about prayer through this magazine for some time. We should know How to pray? Why to Pray? What to pray? and What are the fruits of prayer? First of all, we will see how to offer our prayers.  The Lord Jesus Christ himself taught His disciples a sample prayer (Mat. 6:9-13);
                "Our Father who is in heaven, hallowed be thy name. Thy Kingdom come; Thy will be done in earth, as it is in heaven; Give us this day our  daily bread; And forgive us our debts, as we forgive our debtors; And lead us not into temptation, but deliver us from evil: For thine is the kingdom, and the power, and the glory, forever, Amen".
We will mediate upon this small prayer and learn what Jesus had taught to us through this.
1. Hallowed be thy name
            Our Lord is Holy. His kingdom is Holy. The
seraphim praised the Lord as holy, holy, holy, is the Lord of hosts: the whole earth is full of his glory ( see Isa 6:3).  Also, the Psalmist says in Psa 99:9, 'Exalt the Lord our God, and worship at his holy hill : for the Lord our God is holy' and in Psa 99:3  he says, 'Let them praise your great and awesome name: for it is holy'. Mary, the mother of Jesus, exclaimed in Lu.1:49, ' For He that is mighty has done to me great things; and holy is His name'. We are His children, so God wants us to be Holy (Lev 11: 45, 19:2, I Pet 1:16). Holiness is needed to worship the God of Holiness. For, without holiness no one shall see the Lord (Heb 12:14). Therefore, Holiness is
important of all without which our prayers are not answered. That's why, Jesus started the prayer, saying ' Hallowed be thy name'.
2 Thy Kingdom Come
            God's Kingdom is an everlasting kingdom, and His dominion endures throughout all generations (Psa.145:13). In Dan.4:3,  it was written that His kingdom is an everlasting kingdom and His dominion is from generation to generation. And in Rom 14:17, ' For the kingdom of God is not food, and drink; but righteousness, and peace, and joy in the Holy Spirit'. God wishes that this type of kingdom has to be
established in both Heaven and Earth.
3. Thy will be done in earth, as it is in Heaven
            When Jesus come to Gethsemane before
crucified on the cross, He prayed and said, O my Father, if it be possible,  let this cup pass from me: nevertheless not as I will, but as you will (Mat.26:39,42).  Paul said in Acts 21:14, 'The will of the Lord be done' and in Eph. 5:17, we see,
'Therefore, be not unwise, but understanding what the will of the Lord is'. The Psalmist also said, ' The Lord will perfect that which concerns me' (Psa. 138:8, 57:2). It means actually that God will fulfill His plans for us in our lives. And in Phi. 1:6, we see, 'He who has begun a good work in you will perform it until the day of Jesus Christ and in Phi 2:13, 'For it is God who works in you both to will and to do of His good pleasure'. It is essential that His will has to be performed in our lives. So, we should know the will of God and commit ourselves and ask Him to do His will and plans for us in our lives and nothing shall be left because of our own attitudes.                                                                - Rest in the next issue 
- R.Judith Kiruba
Click to Expand or Collapse
---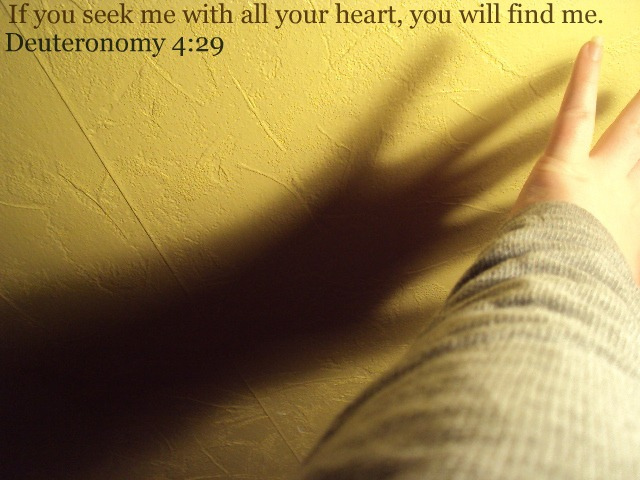 Seeking the Lord
       
     Dear Readers, I greet you in the name of our Lord Jesus Christ!
I feel very happy to communicate with you through this magazine and want to share with you certain things which our God is expecting from us. Seeking the Lord, with all our hearts and desires, is of prime importance. Deu 4:29 reads, 'But if from there you shall seek the Lord your God, you shall find him, if you seek him with all your heart and with all your soul'. The Lord spoke these words to Israelites in the
wilderness. In I Chr 28:9, the Lord says to King Solomon, 'If you seek him, he will be found of you; but if you forsake him, he will forsake you forever'. And in II Chr 15:2, the Lord said to King Asa and to all tribes of Judah and
Benjamin, '……..If you seek Him, He will be found by you, but if you forsake Him, He will forsake you'. Yes, my dearly beloved in Christ, if you really have a thirst to seek the
presence of the Lord and search for Him, you will surely find Him. Jesus said in Mat 7:7, '…keep on seeking and you will find;...'. God wants us to seek Him with all our hearts and desires.
It was written in Psa 53:2 that God looked down from heaven upon the children of men, to see if there were any that did understand, that did seek God. Yea, Lord is always searching for people who are really seeking Him with a heart, soul, mind and desire. David says in Psa 27:8, 'When you said, Seek my face; my heart said unto you, your face, Lord, will I seek'. What an excellent, faithful and heartfelt search for God of the Psalmist! The Lord also wants us to be like this.
We will now see the blessings that we will receive from God while seeking Him.As you know in Psa 34:10, 'The young lions do lack, and suffer hunger: but they that seek the Lord shall not lack any good thing'. When we seek God, all blessings and good things will come to you. Amen. Next, those who seek Him whole heartedly will be blessed as
written in Psa 119:2. We too will be a blessed people in this world. When we seek Him with all desire, He will
relieve us from all our problems and give us rest. II Chr 15:15 reads, '...And all Judah rejoiced at the oath: for they had sworn with all their heart, and sought him with their whole desire; and he was found of them: and the Lord gave them rest round about'. Then, He will relieve us from all types of fears when we seek him. In Psa 34:4, David said, 'I sought the Lord, and he heard me, and delivered me from all my fears'.
We know in Today's world, people are bound to
various types of fears. Those who seek him will be relieved from all these fears. Lastly, when we seek him He will give us victory in all things we do. II Chr 26:5 reads, 'And he sought God in the days of Zechariah, who had understanding in the visions of God: and as long as he sought the Lord, God made him to prosper'. There are many  examples in the bible. The Lord did miracles and wonders in the lives of His chosen people because they seeked Him  with all their heart, soul, desire and mind. Here we have meditated only few things about seeking God. The Lord will bless you with these words and give you prosperity. Amen.       
   - R.Ida Malarselvi
Click to Expand or Collapse
---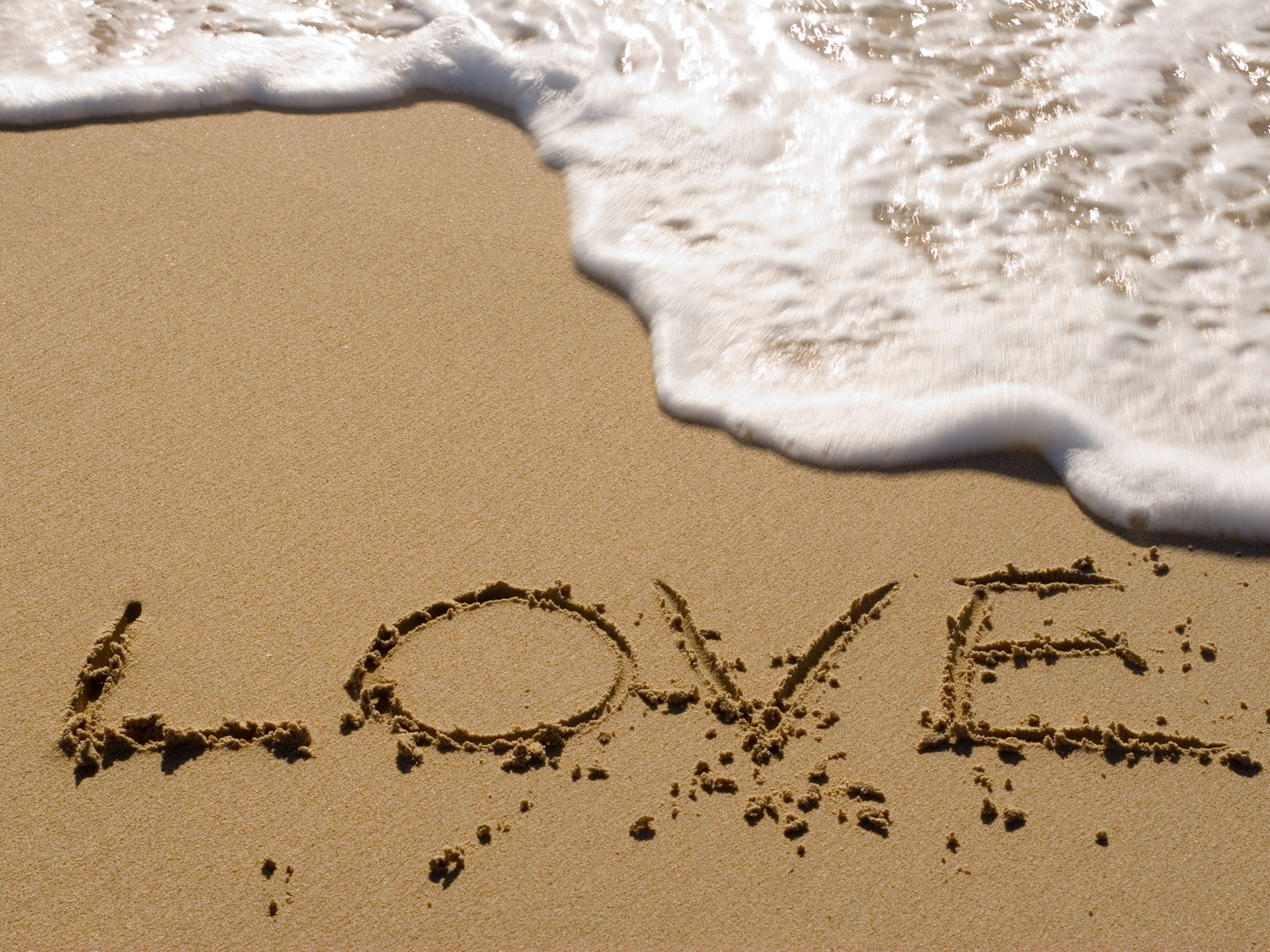 Love that you had at first

Greetings to the readers of this magazine in the matchless name of the LORD and SAVIOUR JESUS CHRIST!
I am indeed very glad to share the word of God from Revelations. Since we are living in the last days, it is very much essential to know and understand the happenings of the last days. When I was thinking about this, God
intended me to write about the first love (see Rev 2:1-7). God had spoken to John, the author of Revelations, about the Church of Ephesus who had lost the first love, as we read in Rev 2:4. Here, Church refers an individual or a group. Most people, who accepted Christ as their Saviour, are not abiding in His love.
In Mathew 13, Jesus spoke about a sower, who went forth to sow, in a parable. There He said, some seeds fell among thorns; and the thorns sprung up, and choked them'. While explaining the parable to His disciples, He compared this with the people who hear the word of God, but could not retain them because of the care of the world and 
deceitfulness  of riches. Dearly beloved in Christ! do you ever think of your life and relationship with God? The Bible says in I Cor 3:16, 17  that you are the temple of God, if any person defile the temple, God will defile Him. And it was written in II Tim 3,  in the last days perilous times shall come and people will go away from the love of God. So, this is the right time to reconcile and abide in His love.
As Rev 2:5 says, repent and do the first work, otherwise, he would remove the candlestick, which represents the 'Lord's Anointing'. This should not happen to any believer of Christ. When King David sinned against the LORD, and when the prophet Nathan prophesied about his sin against God, he repented immediately and pleaded God to take not the Holy Spirit from him (see Psa 51:11). When the anointing of the Holy Spirit is taken out from  believers, they had lost God's blessings and the inexpressible gift as well as the way in which they should go.
My dear friends, Jesus is coming soon. Are you ready to meet Him in His second coming?  As we read in Rev 22:12, that He is going to reward us according as our work shall be and when the son of man (Jesus Christ) shall come in His glory, He will judge the world with all righteousness. The Lord will command the cursed to go away into everlasting punishment and the righteous into life external (Mathew 25:31 - 46). Take this word of God as a warning, repent now and get saved and turn back to the first work of God. Lord is always willing to bless us with eternal joy, peace, and happiness and an
everlasting life with Him. Maranatha! Jesus is coming quickly. Amen.
- Jarve Wilson
Click to Expand or Collapse
---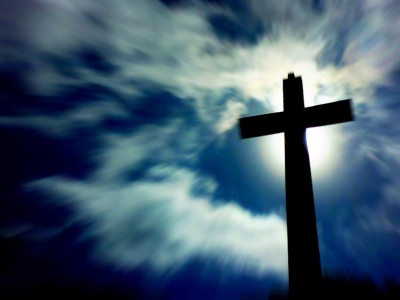 Victory over devil
            Dears in Christ, we are living in a most modern world with all Civilizations.  Now, we see a tremendous growth in Science & Technology and Culture. Spirituality gradually
decreases among people. In this intellectual society, people may think God has only a tiny role to play and most of them even question the existence of God. Things are like this, if anyone talks about the works of the devil and his wiles, he will become odd, outdated and not fit for this society. The Bible says in II Cor 4:4, `In whom the god of this age has blinded the minds of them who believe not, lest the light of the glorious gospel of Christ, who is the image of God, should shine unto them. Even Pastors and name sake Christians are not ready to talk about or believe the works of the devil. In Eph 6:12, it was written, 'For the wrestle not against flesh and blood, but against principalities, against powers, against the rulers of the darkness of this world, against spiritual
wickedness in heavenly places and moreover in I Pet 5:8, 'Be sober, be vigilant, cautious at all times; because your
adversary the devil, as a roaring lion, walks about, seeking whom he may devour'. We can never deny the fact that evil forces also exist like good forces. Here, we will see what Bible says about the works of the Devil and what are the authorities and powers given to God's children to overcome him.
Authorities given to Jesus Christ
God, the Father gave all authorities to glorify His beloved son Jesus Christ. The reference verses are:
'And Jesus came and spoke unto them, saying, all power is given unto me in heaven and in earth' - Mat. 28:18
'Which He performed in Christ, when He raised Him from the dead, and set Him at His own right hand in the heavenly places'- Eph 1:20

'Far above all principality, and power, and might, and dominion, and every name that is named, not only in this age, but also in that which is to come'-Eph 1:21    

'And has put all things under His feet, and gave Him to be the head over all things to the Church, Which is His body, the fullness of Him that fills all in all'-Eph 1:22,23

'…..For this purpose the Son of God was manifested, that he might destroy the works of the devil' - I Jn. 3: 8
'If the Son therefore shall make you free, you shall be free indeed'- Jn 8:36.  

'….Who ( Jesus Christ) went about doing good, and healing all that were oppressed of the devil; for God was with Him' - Act. 10:38.
Jesus Christ is having all the authorities and power over the actions of devil as stated above.
We are His children and Heirs of God
            We are the children of our Heavenly Father and fellow heirs with Christ sharing His inheritance with Him. Therefore, all the authorities given to Jesus by God the Father certainly belong to us through Him. We see the reference verses from the Bible.

'But as many as received Him, to them gave the power to become the children of God, even to them that believe on His name' - Jn 1:12                                      

'For you are all the Children of God by faith in Christ Jesus' - Gal 3:26

'And because you are sons, God has sent forth the spirit of His son into your hearts, crying, Abba, Father' - Gal 4:6

'Therefore you are no more a servant, but a son; and if a son, then a heir of God through Christ'- Gal 4:7

'And if children, then heirs; heirs of God, and joint- heirs with Christ; if so be that we suffer with him, so that we may be also glorified together'-  Rom 8:17      

'And if you are Christ's, then are you Abraham's descendants, and heirs according to the promise'- Gal 3:29

'And has raised us up together, and made us sit together in heavenly places in Christ Jesus'- Eph 2:6.           

See, how wonderful it is to know that, our Father God gave all the rights to us as Jesus. So, as Jesus did we also have to get victory over the works of the devil by the authorities given to us through Jesus Christ.
 Power given to God's children over the devil.
God gave authority to overcome the Devil, to those who accepted Christ as their Saviour. Now, we will go through the related verses in the Bible.
'Surely there is no enchantment against Jacob; neither is there any divination against Israel' - Num. 23:23                       
'….When the enemy shall come in like a flood, the spirit of the Lord shall lift up a standard against him' - Isa. 59:19.       
'No weapon that is formed against you shall prosper;and  every tongue that shall rise against you in
judgment you shall condemn...' -Isa. 54:17                                     
'Behold, I give unto you power to tread on serpents and scorpions, and over all the power of the enemy: and
nothing shall by any means hurt you'- Lu. 10:19

'Verily I say unto you, whatsoever you shall bind on earth shall be what has been bound in heaven: and whatsoever you shall loose on earth shall be what has been loosed in heaven' - Mat. 18: 18

'And these signs shall follow them that believe; In my name shall they cast out demons; they shall speak with new tongues:' - Mark 16:17

'Heal the sick, cleanse the lepers, raise the dead, cast out demons: freely you have received, freely give' - Mat. 10:8 

'And they overcame him by the blood of the Lamb, and by the word of their testimony; (there is victory in the Blood of Jesus)'- Rev. 12:11         
'You are of God, little children, and have overcome them: because greater is he that is in you, than he that is in the world'- I Jn. 4:4                                         

'...there be no breaking in, nor going out (of the Devil)' - Psa. 144:14            

'The Father has delivered us from the power of darkness, and has translated us into the Kingdom of his dear son'- Col. 1:13                                                           

'I will build my church and the gates of hades shall not prevail against it'- Mat.16:18 

These are the authorities given by the Lord to His people to overcome the actions of devil. If we have a right relationship with God, then we need not fear about the devil. The God, who cares for you, will protect you from all his actions.
What we should do?
            As a soldier of a country prepares himself for the war by undergoing hard exercises, so do we the soldiers of Christ prepare ourselves and we have to be careful, vigilant and ever ready to face the challenges of the devil against us through the word of God. The following verses show what we have to do to overcome him. 
'Neither give place to the devil'- Eph 6:11
'Submit yourselves therefore to God. Resist the devil, and he will flee from you'- Jam. 4:7
'Be sober, be vigilant; because your adversary the devil, as a roaring lion, walks about, seeking whom he may devour'- I Pet. 5:8
'….whom (devil) resist steadfast in the faith, knowing that the same afflictions are accomplished in your brethren that are in the world'- I Pet. 5:9       

'Finally, my brethren, be strong in the Lord, and in the power of His might' -Eph. 6:10
'Put on the whole armor of God, that you may be able to stand against the wiles of the devil'- Eph. 6:11
'For the wrestle not against flesh and blood, but against principalities, against powers, against the rulers of the darkness of this world, against spiritual wickedness in heavenly places' - Eph. 6:12
'Therefore take unto you the whole armor of God that you may be able to withstand in the evil day, and having done all, to stand'- Eph. 6:13
'Stand therefore, having your loins girded about with truth, and having on the breastplate of righteousness' - Eph. 6:14
'And your feet shod with the preparation of the gospel of peace'- Eph. 6: 15
'Above all, taking the shield of faith, with which you shall be able to quench all the fiery darts of the wicked one'- Eph. 6:16            
'And take the helmet of salvation, and the sword of the spirit, which is the word of God'- Eph. 6:17
'Praying always with all prayer and supplication in the spirit, and watching thus with all perseverance and supplication for all saints'- Eph. 6:18
It is very essential for a person to have a right relationship with God. And if we keep all these Bible verses in mind and confess them continuously, the devil will dread at you and never look at your side. You will be blessed by the word of God and be a blessing to many. It is God's will to heal all that are oppressed of the devil.
Dears in Christ, Jesus Christ is able to deliver you from all bondages of the devil when you ask Him. That is, He will relieve you of all sinful nature, love of the world, attitude of darkness, and so on. God will make you as a person He wants you to be and you will become a useful vessel for God. Glory be to His name! Praise the Lord!

- R.Sophia Porchelvi
Click to Expand or Collapse